Casino Themed Events in Macau
Perfect for a cocktail or Gala dinner! With our Casino Themed Events, fun and entertainment are guaranteed!
Our casino themed event is the perfect cocktail reception for any corporate event, gala dinner or event a team-building activity. Recreating the true environment of a Casino, but with no money involved, guests have the opportunity to taste different gourmet items such as wines, cheeses, beers, chocolates, spirits, sparkling and teas in typical casino tables. The grand finale is an auction with prizes that excites everyone! We own all the props and can go anywhere.
From 1 to 1,5 hours
From 10 to 3000 persons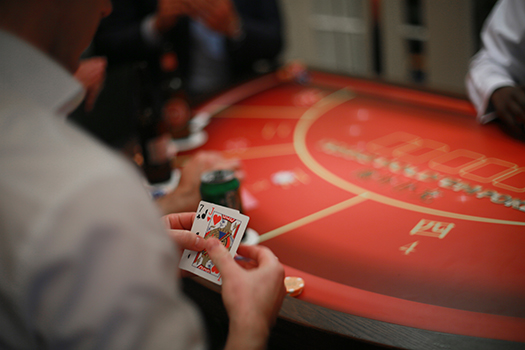 To visit and experience Macau is also to know and experiment with a deeply rooted Casino Culture. Adventure, adrenaline and also excitement are certain at any Casino in Macau, but the feeling of an exclusive, different type of entertainment is only available at the Fun Casino. The most popular table games are available: Blackjack, Poker, Roulette, Baccarat and Craps. We own all the props and can go anywhere! A corporate event idea that fits any themed event.
The 007 Casino Fever party theme is set and it's all for your eyes only. A professional team of party planners will make an elegant décor from table decorations, magic light moon balloons, centerpieces, and James Bond and Bond girls silhouettes for this grand casino themed event!
Like What You See?
Gamble your way through the event with a variety of wines and gourmet products.
For more information